Construction Industry Switzerland
The construction forecast by BAK Economics provides detailed background information and forecasts on structural engineering and the Swiss construction industry. In addition, we also offer regional specializations. For around 40 years, the construction forecast has been a popular analysis and planning tool for the decision-makers in the Swiss construction industry. The high level of regional detail is to be emphasize.
Residential: single-family houses, multi-family houses
Commercial: offices and stores, administration buildings, hotels and restaurants, factories and workshops, warehouses and halls, agricultural buildings, other commercial buildings
Infrastructure construction: educational buildings, social buildings, other infrastructure construction
Foresight with long-term forecasts
6-year forecast of construction activities in Switzerland and major regions per sector (residential, commerical, infrastructual) and subsections
Understanding economic interrelationships
Better estimation of the overall business environment
Overview of regional developments
Clarity about the regional potentials and the resulting market development
Compare own performance with the market
Benchmarking corporate development with building sector and regional development
Support for the budgeting process
Take market forecasts into account when budgeting
Strategic support
Professional support in strategic as well as operational processes including well-founded classification of market developments
Wage negotiation
Support in the preparation of a fact-based analysis and advice on the foundation of wage negotiations
Impact analysis
Model-based impact analyses of economic activities, events or facts on the (regional) economy for your company
"The construction forecast from BAK Economics is a great support in the strategy as well as in the budgeting process. At the same time, it gives us detailed information about regional market developments. This allows us to compare and better assess our own performance."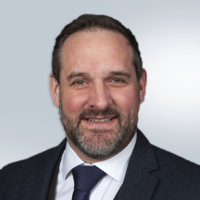 Fabian Seeberger
Head of Sales for Switzerland and Eastern Europe, GRUNDFOS AG