Regional Analysis - Switzerland & International
The increasingly intense competition between locations creates major challenges for municipalities, cities and regions in Switzerland and internationally. Each region has its own economic, demographic and geographical profile, from which individual needs and necessities for action are derived. BAK Economics provides well-founded data and analyses individually tailored to regional needs - up-to-date and efficient. BAK Economics has been producing economic studies for regions in Switzerland and throughout Europe since 1980. Thanks to this long-standing experience, BAK Economics today has a wide range of analytical and consulting competencies at its disposal to answer questions relevant to the regional economy.
Our 2020 data from the updated RED database provide a first look at the impact of the Corona pandemic at the country and regional levels.
On the pulse of development with current data and facts
Keep an overview in a dynamic economic world: Recognise changes in your region and competitor regions more quickly. Review your strategies and readjust them.
Classification of regional developments and framework conditions
Identify the strengths and weaknesses of your economic region in comparison with competitor and reference regions.
Argumentation for your economic region
Convince interested investors of the strengths of your region, communicate your strategy and show the public where your region wants to go.
Sound strategy development
Our data and analyses form a solid foundation for the development of a viable regional economic strategy. Get to know the characteristics of your region, assess its future viability and set the right course.
Smart Specialisiation
Use the latest findings of regional economic research and innovation theories to develop your region in an even more targeted way.
Whether at commune, district or cantonal level - all Swiss regions as well as functional areas can be analysed "tailor-made". Data for functional regions such as labour market regions or agglomerations around cities are also available. This means that over 3,000 different regions in Switzerland can be analysed.
The international benchmarking database (BAK Regional Economic Database (RED)) has 1900 regions in 25 countries. In most countries, the regions are available at the various administrative levels (mostly TL3/NUTS 3 at the lowest level). In countries like Germany, this corresponds to a differentiation from districts, planning regions to federal states. Comparisons can thus take place at different levels of territorial authorities, but also for arbitrarily aggregated regions such as metropolitan and border regions. This would allow regions to be compared at eye level. If necessary, the regional analysis level can be deepened and extensions to include additional countries are also possible.
The key figures of BAK Economics for the Swiss regions go back to 1980, which means that the long-term development of an economic area can also be examined. Thanks to the forecast data, it is also possible to look into the future: The BAK analysis models for Switzerland currently have a horizon up to 2040. For a selection of key figures, quarterly and monthly data (only historical) are also available in addition to the annual figures. This means that shorter-term analyses are also possible. For example, the development of overnight stays by season or the increase in unemployment figures in the first corona lockdown.
The BAK Regional Economic Database includes annual values from 1995 to the respective previous year (currently 1995-2020, from Sept. 1995-2021). The database is updated annually.
The economic structure is the basis of regional prosperity and thus decisive for future development. The analysis of the future viability of a regional economic structure is thus the basis for any strategic action. BAK Economics offers the largest possible selection of sectors and extensive flexibility in their composition. This allows the economic structure of a region to be mapped realistically.
BAK Economics has the official NO-GA coding for Swiss economic data and has prepared the NOGA 2-digit industries as standard. 3-digit and 2-digit industries can thus be combined as desired - even across sectors. 190 sectors and sector aggregates are available as standard.
The BAK Regional Economic Database (RED) comprises 115 individual sectors. The manufacturing sector consists of 70 industries (NACE 3-digit) while the service sector is broken down into 30 industries (2-digit). The industries can be combined in any way. The database currently includes 200 industry or branch aggregates as standard.
"Thanks to the regional analysis carried out with BAK Economics and a participatory process involving the population, officials and politicians, we have produced guidelines for a shared regional development strategy. A concrete tool to help guide the strategic choices of administrations."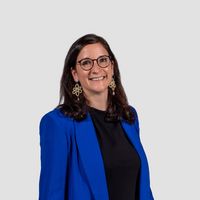 Roberta Angotti
director Ente Regionale di Sviluppo del Luganese (ERSL)